Education Support
Our engineers are there to work for you! As well as maintaining your network they will help and advise on the development of ICT at your school, maximizing its potential. You and your staff will learn valuable new skills increasing confidence in the schools investment. IT staff will benefit from the constant communication our engineers have with our partners.
Our regular engineer service is planned and agreed with you and your school allowing you to choose a preferred day. A Total ICT Solution for your peace of mind.
The company has established an excellent reputation as an innovative supplier of products, services, installations and quality repairs to all sectors of industry & education.
We can contribute a great deal of its success to the core principle of remaining a strong technically biased company. Our knowledge and good reputation has been built upon over the years through the maintenance and support programs offered.
By 2003 our successes in the educational sector prompted us to develop our Total IT Solution Package
Total ICT Solutions for Schools & Colleges

Complete Networks( Inc. Training)

Network Management Tools

Servers

Computers & Laptops

Data & Electrical Cabling

Switching Infrastructures

Installation & Set Up

Network Design

Projectors & Interactive Whiteboards

Printers, Scanners & Digital Photography

Peripherals

CCTV & Voice Over IP

Technical Support

Maintenance Contracts

Broadband & Internet Services

Consultancy Services
Education Virtual IT Manager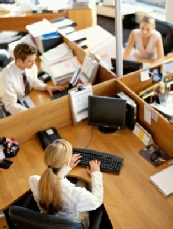 Recent School research has found that many schools cannot afford a full-time IT person and that teachers want to focus on teaching while someone else looks after IT.
Teachers find it difficult to combine teaching and IT support. The learning experience is enhanced through teachers concentrating on teaching.
Schools could save time and money through a "Pay as you go" IT Manager. Schools need a reliable, robust and safe IT infrastructure. Schools could save time and money through professional ICT advice.
Benefits of the Virtual IT Manager
Saves time and money by not having to employ a dedicated IT manager

Allows teacher to focus on teaching

Enhances the teaching and learning experience

Ensures a reliable, robust and safe school network

Removes the hassle involved in IT support and maintenance


© TEXNET-IT Ltd 2015. Company Number: 07083435. IT Support Services. All Rights Reserved. Call 01784 253 600.
Registered Address: Universal House Wolsey Road, Ashford, Middlesex TW15 2RB. All trademarks acknowledged.
IT Support Services for:
Staines Egham Ashford Feltham Heathrow Hounslow Twickenham Kingston London Surrey Middlesex Ascot Bracknell Windsor Slough Reading Chertsey Weybridge Addlestone Woking Berkshire Hampshire