Corporate & Business Support
Business Server Solutions
We install, configure and can support the complete range of Microsoft Server products.
E-Mail, Networking and Internet Connectivity
Internet access is a must for businesses in today's marketplace. Windows Server Solutions have everything a business needs to take advantage of Internet connectivity. Manageable solution for shared access to the Internet, built in firewalls to help protect local networks, Internet e-mail based on Exchange Server, and access to email etc using Outlook Web Access.
Remote Access
To accommodate an increasingly mobile work force, Windows Server Solutions can provide a Remote Web Workplace, which enables remote users to access e-mail and remote desktops, and allows administrators to manage the server remotely.
Mobility
Windows Server Software provides a compelling mobile user solution that enables users to access e-mail, schedule, calendar and task information using their cell phones and other portable devices while away from the office.
Server Administration and Management
Windows Server includes end-to-end network administration features to help ensure that the network runs efficiently. This process can be performed internally or handled by our Support Team.
Adding Users and Setting Up Computers
Windows Server Solutions include Client Setup features that enable administrators to create user accounts and set up client computers quickly and efficiently. These features make it easier to deploy, configure and administer user and computer accounts.
Backup and Restore
Windows Server Software offers an integrated backup solution. Prepare complete backups, and restore the entire Windows Server and all of the data that was backed up. For more advanced backup we recommend and install the industry standard Symantec Back-Up Exec.
Virus, Spam, Spyware, and Malware Protection
TEXNET-IT are a reseller and installation partner of many Security products and provide a range of recommendations to suite customer's requirements.
Support & Maintenance
If you don't have the in house expertise why not let us be your Virtual IT Manager? With Remote/Telephone and On-Site visits we have every angle covered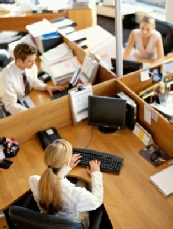 Most small and medium sized business cannot afford a full time IT person. The Managers and their staff want to focus on their jobs while someone else looks after their IT support.
Most Company's find it difficult to combine their jobs and IT support to their staff.
Business could save time and money through "Pay as you go" IT Manager. Business need a reliable, robust and secure infrastructure so their business runs as smoothly as possible. Business could save time and money through professional IT advice
Benefits of the Virtual IT Manager
Saves time and money by not having to employ a dedicated IT manager

Allows Business to focus on Earning money

Ensures a reliable, robust and secure network

Removes the hassle involved in IT support and maintenance
Business Virtual IT Manager

© TEXNET-IT Ltd 2015. Company Number: 07083435. IT Support Services. All Rights Reserved. Call 01784 253 600.
Registered Address: Universal House Wolsey Road, Ashford, Middlesex TW15 2RB. All trademarks acknowledged.
IT Support Services for:
Staines Egham Ashford Feltham Heathrow Hounslow Twickenham Kingston London Surrey Middlesex Ascot Bracknell Windsor Slough Reading Chertsey Weybridge Addlestone Woking Berkshire Hampshire